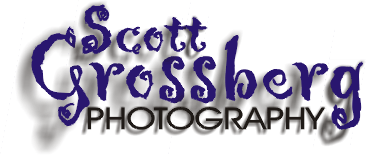 This is just a "sampling" of photographs.
More are available and may be viewed in my portfolio.
Note that there are a lot of graphics here. Please be patient while they load.
Click on thumbnails for larger image.
Please note that resolution has been reduced for quicker loading.
These photographs may not be reproduced or copied without permission.






Show Posters are available here.
© Copyright 2000-2002 by Scott J. Grossberg. All Rights Reserved.