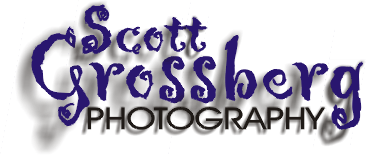 [ Home ] [ Rates ] [ FAQs ] [ Headshot Release ] [ Tips for Photo Shoots ]
FREQUENTLY ASKED QUESTIONS
1. How much will the photo shoot cost? Please see our rates page for detailed information. The simple answer, though, is $90. There is special pricing available for actors performing with Starlight Productions, Inc.
2. Exactly what is included in that price? Please see our rates page for detailed information. You will ultimately receive a composite sheet with 3 different headshots. Your name and phone number will also be typeset on the sheet. You can have the photos printed on glossy or matte photo paper.
3. How many finished prints are included? One.
4. How much do you charge for extra prints? $15
5. Will you provide/arrange for retouching? Yes. We have a digital darkroom and charge $20 for retouching. However, retouching should not be necessary for headshots as they are meant to show the "real" you.
6. Will you provide or arrange for a hair stylist and makeup artist? If you do not feel comfortable doing your own hair and makeup we can arrange for a hair stylist or makeup artist to be present for your photo shoot. Please see our rates page for detailed information.
7. Who owns the negative? Technically speaking, we shoot with digital film so there is no negative. However, we keep the original digital images and own the copyright. This protects us from someone else trying to use the photographs for commercial or profit-making purposes. However, we do provide you with a Copyright Permission Form so that you are free to use the photographs for personal use and make reproductions and submit the headshots to casting directors, producers, agents, etc. We don't like to get this technical, but most people don't realize that under existing laws, photographs are copyrighted to the photographer the moment the picture is taken. Federal law, in fact, prohibits the copying or reproducing of copyrighted material without permission. "Work for hire," which requires the photographer to turn over his negatives and copyright ownership to the person who pays him is extremely rare in the theatrical and entertainment industries with respect to headshots.
8. How long do you keep my headshot images on file? One year on CD.
9. How long does the photo shoot last? Until we think we have three terrific headshots to use in your composite! However, you should plan to spend at least one hour before the camera, changing and discussing your photos.
10. May I bring a friend or parent with me to the photo shoot? Of course. In fact, we insist you bring a parent or guardian if you are under 18 years of age. We have assistants that work with us and they will be present, as well, to ensure a smooth and enjoyable session.
11. What if I don't want a 3-pose composite? If you would prefer (or if an agent or casting director so requires), we can provide you with either a 1-pose or 2-pose 8" x 10" enlargement with your name and phone number printed thereon. The $90 price remains the same.
12. Where do you take the pictures? We will conduct the photo session in our home setting. In addition to a full studio setup, there are ample opportunities, if necessary, for poses in front of windows, on staircases and outside with lots of trees and shrubbery.
13. What if I don't like my pictures? Your satisfaction is guaranteed. If you don't like the shots that are taken we will either take more or refund your money. We want you to love your pictures and be proud to use them. These headshots are your calling card in the entertainment business and they are as important to us as they are to you.
14. Do you shoot anything other than headshots? Glad you asked. We can do other types of portraits for you if you so desire based on your personal tastes and needs. Give us a call to discuss your thoughts and pricing.
© Copyright 2000-2005 by Scott J. Grossberg. All Rights Reserved.