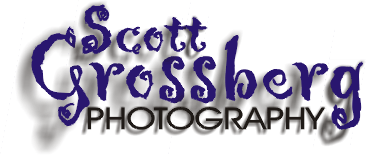 [ Home ] [ The Pendragon Collection ] [ "A Midwinter Night's Dream" Collection ] [ It's a Fine Life! Collection ] [ Show Posters ] [ Headshots ] [ People ] [ Places ] [ Music Industry ] [ About Scott ] [ Links ] [ Postcards ]
Headshots That Will Get You Noticed
Click on thumbnails for larger image.
Please note that resolution has been reduced for quicker loading.
In order for actors, actresses and models to get serious work in the entertainment industry, they must have a professional headshot. Your headshot is, essentially, your calling card as a performer. Thousands of headshots cross the desks of producers, directors and casting agents daily. It is important, therefore, that your pictures sell "you" and your talent. You want your photographs to project your personality and to show what you truly look like as an entertainer.
We're changing the way headshots are normally produced in the Inland Empire. Ordinarily, you book a photographer, pay hundreds of dollars and, at the end of the session, receive one 8 x 10 print which must then be taken to a photo lab or lithographer for composite, typesetting and printing at a substantial additional expense.
We produce headshots that are printed directly from digital files onto "photographic paper." Using our digital darkroom, we are able to provide you with a 3-pose headshot composite complete with your name and other identifying information printed thereon. You can either use the composite we provide you for a one-time audition or take that composite to your favorite printer for duplication.
We do not use negatives sent to outside labs so there is no loss of quality, lost or scratched negatives nor other printing problems. Your headshot will be archived on a CD and kept on file for one year should you ever need reprints.
Most importantly, Scott is active as a producer, writer and director. As such, he has an eye for what will make the perfect picture for you and is skilled at bringing out your personality so that it will shine during your photo shoot.
[ Home ] [ Rates ] [ FAQs ] [ Headshot Release ] [ Tips for Photo Shoots ]
© Copyright 2000-2005 by Scott J. Grossberg. All Rights Reserved.