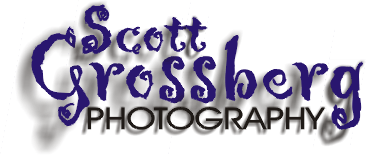 [ Home ] [ Pendragon 1 ] [ Pendragon 2 ] [ Pendragon 3 ] [ Pendragon 4 ] [ Pendragon 5 ] [ Media Coverage ]
Daily Bulletin
May 25, 2001
R.C. Artist's Works on Display
"The Pendragon Collection: Visions of King Arthur's Realm," a photo exhibit by Rancho Cucamonga resident Scott Grossberg, is on display through Thursday at Borders Book Store, 5055 South Plaza Lane, Montclair.
Grossberg has captured the visions of what most people think of as myth - the kingdom of King Arthur.
From his many travels to Britain, Scott's photos include Camelot, Arthur's birthplace, the Isle of Avalon, Merlyn's grave site and even the resting place of the Holy Grail.
The free exhibition at Borders presents images chronicling the birth, reign and death of the famed Dark Age ruler.
Among the prints are photographs of Tintagel (Arthur's birthplace), Dozmary Pool (where Arthur received his sword, Excalibur), Chalice Well (the resting place for the Holy Grail), Camelot (Arthur's famed castle site), Glastonbury Tor (the Isle of Avalon) and Camlaan (the site of Arthur's final battle).
"These images are the heart and soul of a legend that has inspired millions," Grossberg said.
"I have attempted to capture the legacies of Arthur, Gwenhyfar, Lancelot and Merlyn so that people in the States can see what only those who live in or visit Britain are privileged to behold."
The exhibit may also be viewed online at http://scottgrossberg.tripod.com.
Information: Grossberg at SGrossberg@hotmail.com.
---
Los Angeles Times
May 10, 2001
Lawyer's photos conjure up images of King Arthur


Scott Grossberg's Pendragon Collection will be on display through the end of the month at Borders Books & Music in Montclair.

By NADRA KAREEM, NADRA.KAREEM@LATIMES.COM,

When Scott Grossberg went to England on his honeymoon last fall, he certainly didn't think the pictures he took for a book he's writing about the legendary King Arthur would wind up in an art exhibit. But when his wife showed the pictures to friends working at Borders Books & Music in Montclair, they asked Grossberg to display them in the store.
This is the first time the Rancho Cucamonga lawyer has ever had any of his work exhibited publicly. Grossberg has been fascinated by the legend since he was a child.
"It's the largest myth ever written," Grossberg said. "It's got something in it that attracts every little kid to adult that sees it -- magic, damsels in distress. Heck, who wouldn't like it?"
The 43-year-old admits that he once bought into the "Hollywood" image of King Arthur after watching films like "Excalibur" and "First Knight." But he says that his research and visits to historic places associated with the legend, such as the Isle of Avalon, Dozmary Pool and Chalice Well, helped him discover the reality in the myth. He hopes his Pendragon Collection exhibit paints a truthful view of the king.
"Whenever you go to England, it's not a myth to them," Grossberg said. "The man actually lived. The local people will show you, if you take the time to ask them. A lot of places are just steeped in the myth of King Arthur. It's more than Merlin and his magic."
Although he's attempting to determine what's real about the legend, it's the magic in the tales that most excites Grossberg.
He said he has "been passionate about anything that has magic" since childhood. Though Grossberg practiced law for more than 20 years, at one time he was a professional magician, performing at the Magic Castle in Hollywood. Grossberg misses the days when children believed in magic and wanted to be heroes such as, "policemen, firemen and knights in shining armor."
He is disturbed that kids today look up to actors and athletes and, "people who get in trouble with the law, who have no substance to them."
Grossberg said his photographs attempt to reveal the majestic quality of Arthur. He believes that photos are really the only way to enlighten people about the life of King Arthur.
"The reality is that the locations involved in the King Arthur myth are so hauntingly beautiful, that describing them in mere words doesn't do them justice," Grossberg said. "The closest thing people are gonna get is the photos ... Through photos people can take their own piece of Camelot with them."
And, so far, people have had extremely visceral responses to Grossberg's work.
"I've gotten a number of e-mails from people who've told me how beautiful they find [the pictures]," he said. "One woman said they took her breath away and that she didn't know things like that really existed. ... I'm overwhelmed by the reception it's gotten. It's very nice when other people enjoy your work."
The Pendragon Collection will be on display at Borders Books & Music, Montclair, until May 31. The exhibit can also be viewed online at http://scottgrossberg.tripod.com.
For information: SGrossberg@hotmail.com.

© Copyright 2000-2005 by Scott J. Grossberg. All Rights Reserved.