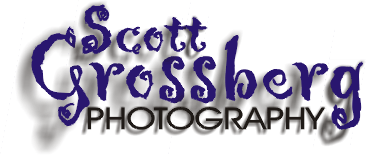 [ Home ] [ Rates ] [ FAQs ] [ Headshot Release ] [ Tips for Photo Shoots ]
TIPS FOR PHOTO SHOOTS
Communication
You are always free to call and talk about your photo shoot in advance of the session. The first and foremost thing you must remember is that you should be confident and have fun during your photo session. You will find our shoots relaxing and fun. One of our jobs is to talk you through the shoot to bring out your sparkling personality. Your job is to be enthusiastic and shine for the camera so that anyone seeing your photograph will fall in love with you.
Clothing
The focus of any actor's headshot should be "you" and not the clothing you are wearing. Therefore, avoid clothes that will distract the viewer. No loud patterns. No polka-dots. No stripes. Your photos will most likely be printed in black and white so you should think in terms of medium to dark solid colors. You should bring a variety of clothes (including the layered look and jackets). You and Scott will go over your selection before the shoot starts to determine the most appropriate look for you. We can always talk by phone before the session about any clothing ideas you might have. Think "variety" in making your choices - casual, dressy, elegant, scruffy, glamorous, etc.
Trends
Be very careful of "trends." If you are going to use your headshot for a one-time audition or special role, then feel free to be "extra creative." However, we recommend going with a standard headshot look and format if you are going to use your headshots over and over again.
Makeup
Please don't go overboard on makeup. Ladies, do your makeup as if you were going to dinner with a friend. And bring your makeup kit with you in case you need a small touchup during the shoot. Men, you will likely need nothing more than face powder, if even that. Face powder, for those of you who have not used it before, is used to reduce face shine from the oils in your skin.
Hair
Ladies, you might want to change your hairstyle a few times during the shoot. Your hair should match your clothing.
Men, you don't need to worry about hair as much. However, feel free to choose between the "wet" look, the "heartthrob" look or the "neat and groomed" dry look at any time during your session.
Smiles
You would be surprised how many people choose not to smile for their headshots. Whether or not you smile depends on what type of entertainment work you are looking for with your headshot. We can discuss this at the time of your shoot.
Body Shots versus Closeups
If you are interested in trying to obtain modeling work, then you should have some 3/4 body shots so that casting directors and agents can see what you look like from the waist up. Typical headshots are closeups that sell your personality. We believe that your eyes are the most important aspect of these photographs and, as such, they will be the focus of the closeup.
Choosing Which Shots to Use for the Composite
This will likely be the hardest part of the entire session. Because we use digital film, we are generally able to show you a contact sheet shortly after we finish taking pictures. We will then be able to discuss which of the pictures will look good together, give the widest variety for the viewer to see and show off "you."
The Day Before the Photo Shoot
Prepare your selection and change of clothes

Assemble your hair accessories and makeup items

Call to confirm your session time

Get some rest
The Unexpected
Always, always, always be prepared for this. Some of our best photographs have come from the most unexpected poses, settings and moods. Be flexible, creative and fun!
© Copyright 2000-2005 by Scott J. Grossberg. All Rights Reserved.